In an effort to expand dining areas and options for customers, the convenience store company Sheetz, located at 1000 Charles Blvd., closed earlier this month for significant remodeling and is tentatively scheduled to reopen in Fall 2022.
Sheetz is a convenience store made for people on the go, according to their website, open 24/7 every day of the year. Alongside award-winning made-to-order food, the convenience store offers gasoline at low prices, the lowest priced tobacco products allowed by law and an espresso bar with made-to-order coffee.
On July 22, 2021, a request made by Sheetz for a special use permit was heard by the City of Greenville's Board of Adjustment (BOA). At the public hearing, Director of Real Estate for the southeast region for Sheetz Jamie Gerhart said the Sheetz on Charles Boulevard was built in 2007. Since then, Gerhart said customers have shown more interest in Sheetz products.
As Sheetz continues to grow and expand, Gerhart said the remodeling ensures that the store is in top shape and will include a drive through in addition to other dining features. The number of gasoline pumps will not increase, Gerhart said, though indoor dining will be provided to accommodate 30 customers. He said there will be about 44 parking spaces and an addition of five employees. Overall, Gerhart said the project is a $4.5 million investment.
"The (Sheetz) model continues to shift towards the ultimate convenience store and ultimate one-stop-shop inside the store," Gerhart said at the BOA hearing.
According to a description of the property, the current site property is 1.44 acres and sits off of Charles Boulevard, Tenth Street and Forbes Street. The site has purchased the Carolina Pregnancy Center parcels in order to cover an entire city block, a total of 2.05 acres.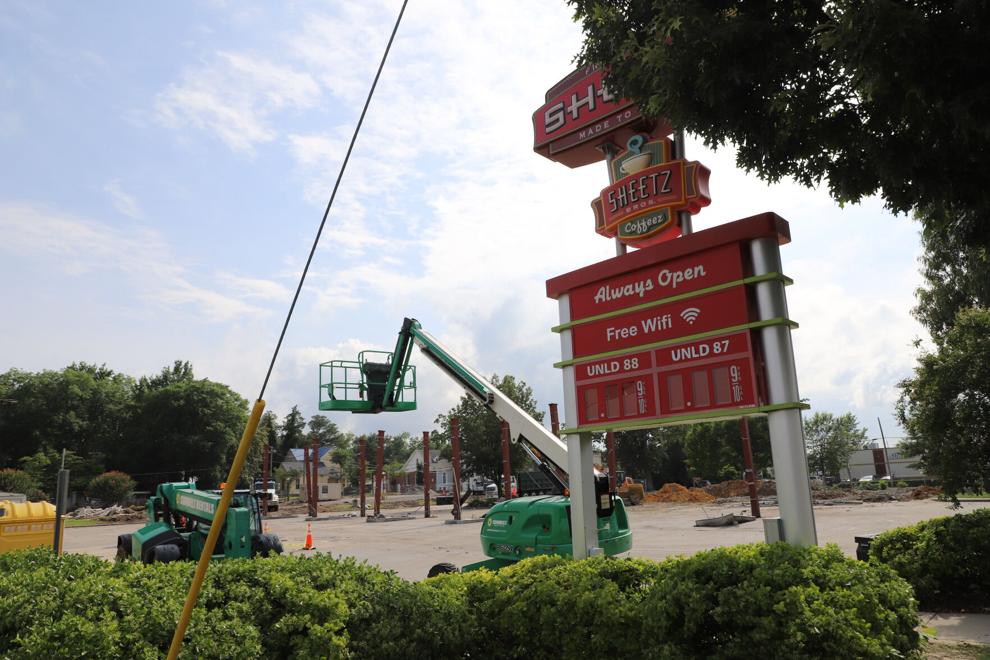 The Sheetz store on Charles Boulevard closed earlier this month, Public Relations Manager for Sheetz Nick Ruffner wrote in an email statement. A major remodel will take place, he wrote, including indoor and outdoor seating areas to create a new dining experience for customers.
According to Ruffner, the store is scheduled to reopen its doors to customers sometime in Fall 2022. Currently, he wrote that the exact date is tentative.
While the remodel is underway, Ruffner wrote that Sheetz employees at the Charles Boulevard location have been offered temporary employment within the company.
"Sheetz is excited to be offering our loyal customers in Greenville a new store design which will include a restaurant-style experience with self-service kiosks and additional seating both inside and outside the store," Ruffner wrote.