The East Carolina University School of Theatre and Dance (SoTD) will premiere its first production of the school year, "The Visit," at 7:30 p.m. on Sept. 29 in McGinnis Theatre with additional show times at 7:30 from Sept. 30 to Oct. 2 and at 2 p.m. on Oct. 1 and Oct. 2.
Guest Director Kimille Howard said the show follows the story of a small town that has fallen into disrepair and is stuck in the past. A former member of their village, a rich woman, is planning a visit back to the town and the townspeople do everything in their power to win her favor so she will bail them out of their financial troubles. 
They even go so far as to set her up with her former lover, Anton Schill. However, trouble ensues when the woman reveals she will only give the town her money if they kill Anton Schill. Howard said the show explores themes of morality, justice, loyalty and the need to survive. 
"Audiences should expect to be challenged by a difficult question that I think is relevant to society today, about self-preservation versus thinking about your fellow man," Howard said.  "But also while being probed by the difficult questions that the play asks, being delighted seeing humorous moments and very colorful characters that are larger than life."      
Howard said she is a freelance director from New York and the SoTD reached out to her and invited her to guest direct a production on recommendation from a colleague at Western Connecticut State University. She said she was in a production of "The Visit" when she was in college so it has always been her dream to direct this show. 
The production has a cast of more than 30 people, so it gives the opportunity for many students to get involved in the production, Howard said. She said productions with this large of a cast don't usually get staged professionally due to the high cost of such a large production. She said she had enjoyed working with the cast of the show and watching them grow.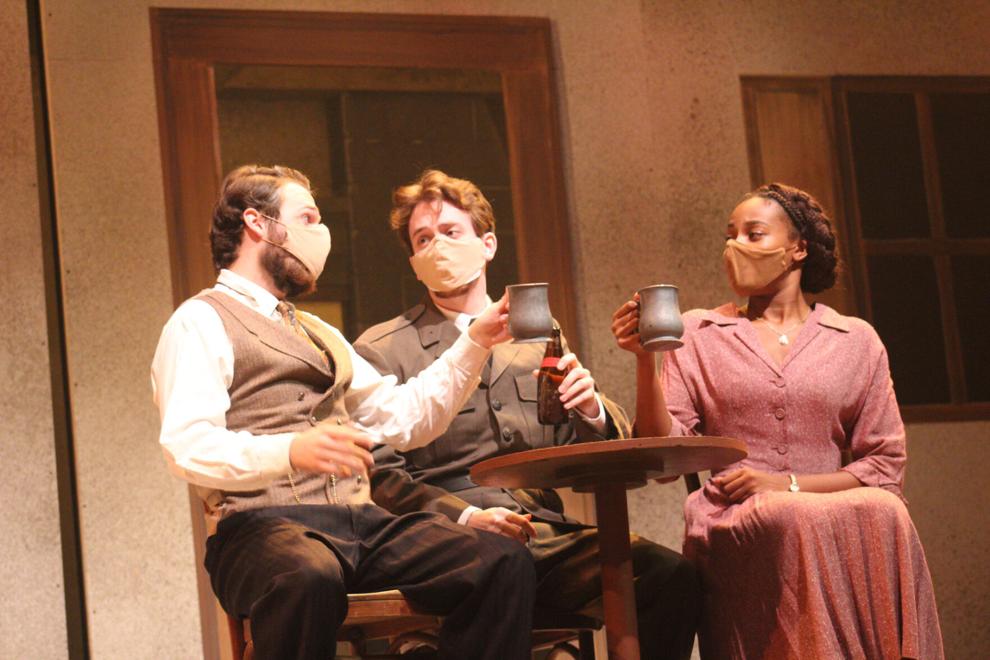 "I have loved it. It's been so great to have such a wonderful ensemble of very committed and passionate students. It's been wonderful to watch them grow as artists and as individuals and so they've been very eager to engage in conversation with me about the professional world," Howard said. "Which I'm happy to share with them because that is something that I wish I had in college and as a theater major for some insight into what it's like after you receive that diploma."
This will be some of the actors' first major roles in a production and Howard said it is important to her to give these students opportunities to perform for an audience. People should come to the show to support the actors and creative team who have been working hard to prepare the show, she said. 
Howard said she hopes people are looking forward to enjoying live theatre again since their entertainment has been confined to a screen since the start of the COVID-19 pandemic. She said the interaction between the performers and the audiences is one of give and take. 
"I hope that they'll be hungry to experience live theatre, live performance and how varied it can be and how exhilarating. And it's not the same as just watching a movie or a TV show," Howard said. "There is a connection that happens between the audience and the performer. And the performer is fueled by how the audience reacts and responds."
Tickets cost $15 for the general public, $12 for senior citizens, faculty and staff and $10 for students or children 18 years old or younger. Tickets can be purchased online on the ECU Arts website, by calling the box office at 252-328-6829 or at the Messick Theatre Arts Center Box Office from 10 a.m. to 4 p.m., every weekday.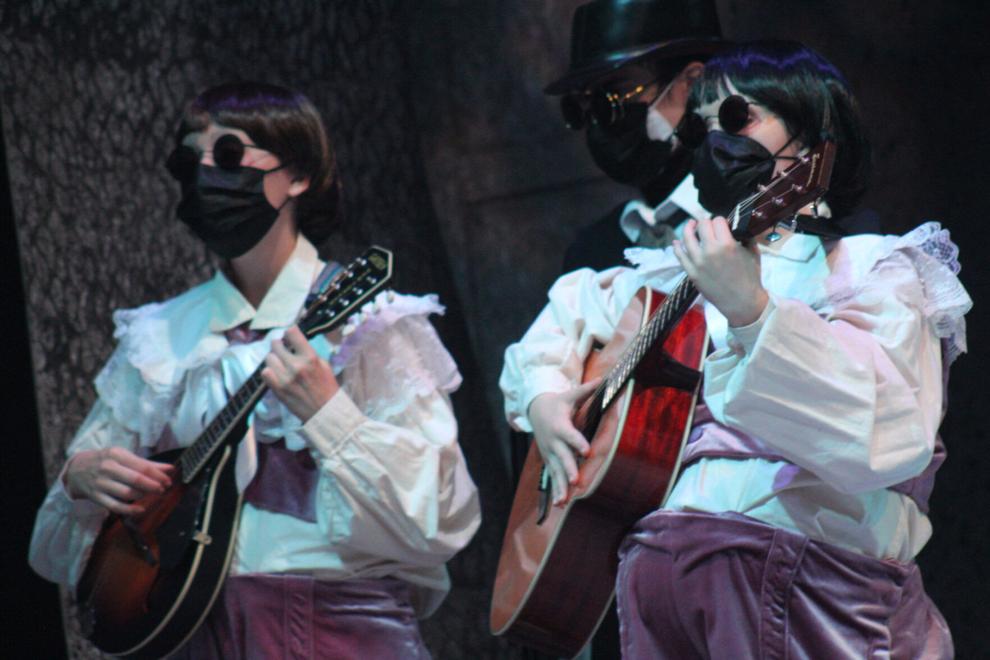 Sophomore musical theatre and professional acting major and music minor Andrew Goins, who will be playing the role of Anton Schill in "The Visit," said he has enjoyed being directed by Howard, as she has a lot of knowledge about theatre.
Goins said it has been helpful and easy to get guidance from Howard as she has a lot of experience with what they're doing. He said outside of the show, Howard speaks to the cast about their goals and how to succeed.
"Our professors do have that experience but it's like she's actively doing it and it's so nice to have like a present, real time voice that can tell us about what's going on," Goins said. "She's super great."
As the cast has been preparing for the show since the start of the fall semester, Goins said "The Visit" will be his first mainstage performance, along with SoTD's first in-person performance since COVID-19.
Goins said he has not performed in a live-theatre show since high school and it feels good to be back. He said he's excited to have a live reaction from an audience, opposed to through a screen.
"It's so nice knowing that I'm not going to have to look at a computer screen for someone's reaction or like knowing people are watching me through a screen, there's no interaction," Goins said. "It's just so much nicer to be able to know that we're going to have that interaction and to be back on a stage itself, it's just great."
In high school, Goins said he would get sick from nerves before performing, though it has passed since he got more practice and help in college. He said while he is nervous about "The Visit," he is also very excited. 
Goins said he is most looking forward to stepping on the stage and performing in his first live-theatre production in college. 
After "The Visit," members of the ECU community can look forward to the fall musical production of "Head Over Heels," then the spring play, "Romeo and Juliet" and the spring musical, "Pippin." He said while he will not be a part of "Head Over Heels," he hopes to be in the spring productions once casting begins.
Goins said the cast members will be required to wear masks on stage, as well as audience members. He said to prepare to hear German accents when attending the show.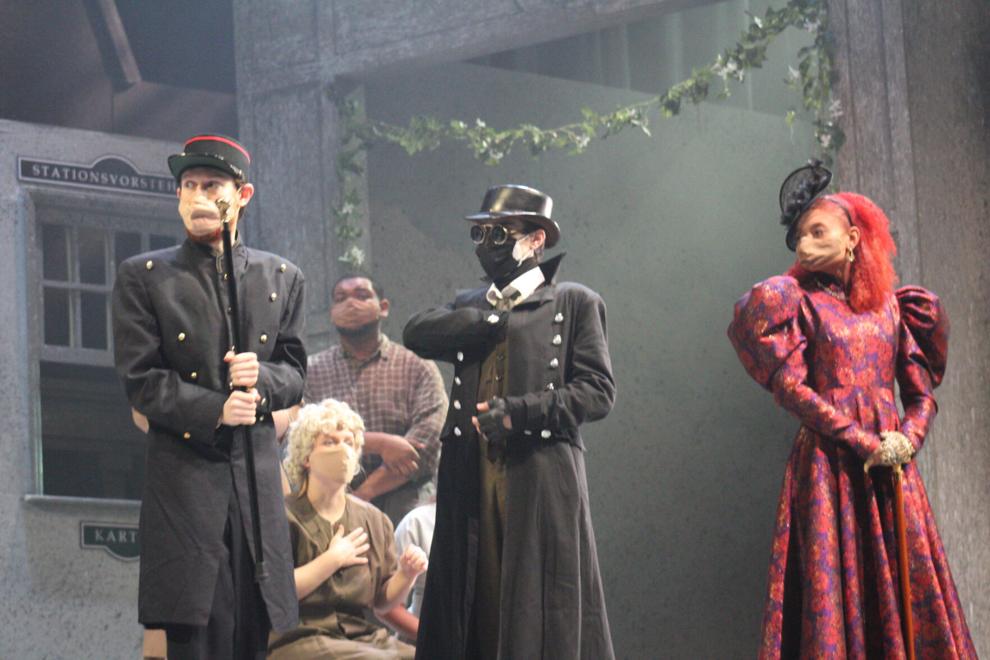 "I'm just excited for everyone to come see it and I'm excited for live theatre again," Goins said.
Junior professional acting and theatre education major Tatiana Burrus, who will be playing the role of Claire Zachanassian, said she has enjoyed learning from Howard because of her outside perspective.
Burrus said it has been a fun experience to learn from Howard because of her experience in the theatre world, as well as learn how she can boost herself in the world of theatre outside of college. 
"I have enjoyed just learning so much from her because having that outside director who isn't in our program and who doesn't know us is very beneficial because she has so much experience within the theatre world outside of ECU," Burrus said. "She has been to New York, she's been all over the place just directing and participating in casting and working in operas and it's really cool to learn about everything she has done."
Last year, SoTD recorded their performances to be bought and streamed online, Burrus said. She said people can still buy tickets for "The Visit," though they will not be able to attend the live performance, they would watch the shows virtually. 
Buruss said since it has been so long since she has performed in-person, it feels surreal to get to do it again. She said there are aspects of performing live that she has not had to think about for the past year.
"It is something that we are all trying to like get used to, just all being on stage together and knowing that people are going to be watching," Burrus said. "Knowing that people are going to be all the way in the back and we need to project our voices and just things that we haven't thought about in a long time since it's been so different and weird since COVID."
Buruss said the cast members will be getting COVID-19 tests frequently. She said those who are in closer contact on-stage will have to get rapid tests and ensure they are being safe. 
Buruss said she most looks forward to her family being able to sit in the audience and watch her perform. She said she feels excited and pumped to be on stage for an audience again as this will be her first big role at ECU.