East Carolina University renamed the EC Scholars program to the Brinkley-Lane Scholars on May 17 in a ceremony held at the Main Campus Student Center, after a record donation of $30 million from the Brinkley and Lane families.
According to an ECU News Service email to The East Carolinian, the scholarship amount will go into effect immediately and the price per scholar will rise from $64,000 to more than $75,000. According to the email, the program awards 20 undergraduate students per year and is the most reputable award given to undergraduates at ECU.
Chancellor Philip Rogers opened the ceremony by highlighting the donors, Robert Brinkley ECU graduate of 1978, Amy Brinkley, Pat Lane ECU graduate of 1967 and Lynn Lane. Rogers said during the ceremony, this was the largest combined donation in ECU history, in both the academic and sports standpoint. After the ceremony, Rogers spoke to the media about the donation.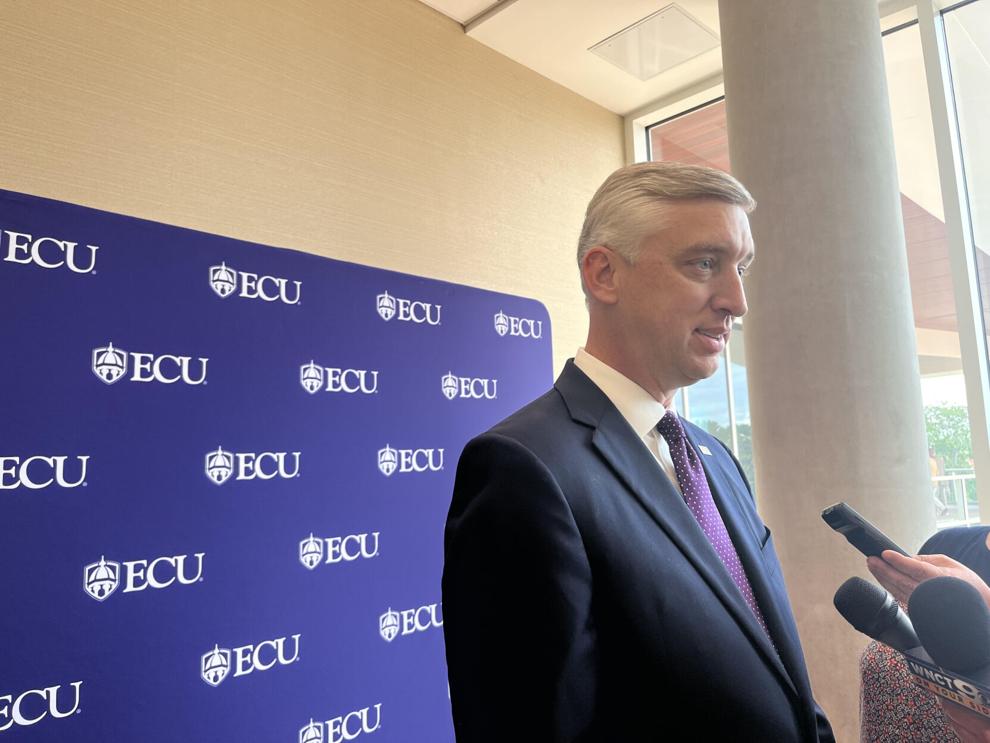 "Gifts like these are all about relationship development and building confidence and trust in the people we engage with," Rogers said. "We've known and been colleagues and friends and partners with the Lanes and Brinkleys for years and years."
Dean of the Honors College, Todd Fraley spoke at the ceremony and thanked the audience for their support. Fraley said he was thankful for the previous deans of the college, the donor families and the team at the Honors College.
Rogers said he wasn't surprised when the donation was made because of how generous both families have been in the past. During the ceremony Rogers said, the Brinkleys and Lanes have supported various colleges and programs in the past and are distinguished donors in various donor societies.
Pat said ECU previously didn't have a scholarship that would cover the full cost of attendance for students and that's why it was important for the donation to be made now. In a post-ceremony interview Lynn said she and Pat have been connected with the Honors programs since its beginning. Lynn said she considers giving back to higher education as her and Pat's way of contributing to society.
"We see what these amazing young people do, they go on to be future leaders, they accomplish great things and they make it very inspiring and compelling for us to take advantage of this opportunity," Lynn said. "It makes ECU's, the Brinkley-Lane Scholar program, competitive with their peer universities in North Carolina and outside of North Carolina also."
Senior nursing major Toby Bryson said being chosen for the scholarship was "life changing." He said he didn't think too much into applying because of how competitive it is. Being a part of the program has given Bryson a renewed understanding of how prestigious it is to be a scholar, he said.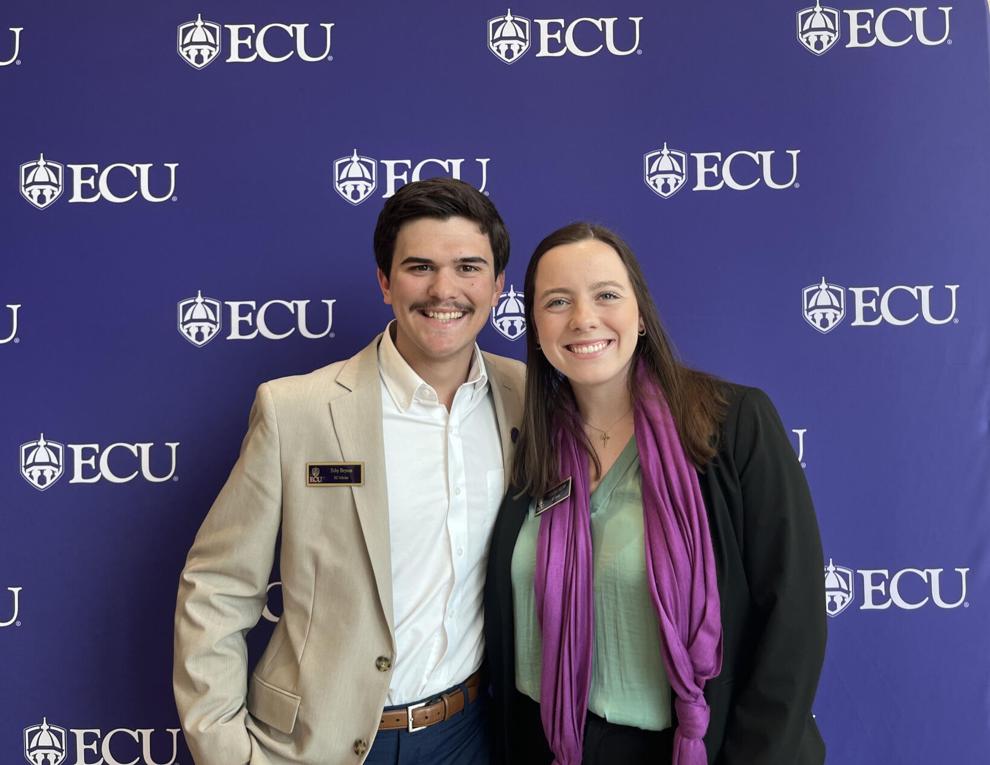 Bryson said he is a Greenville, North Carolina native which made him want to leave the area as he began to plan his post-highschool journey, even though his parents are both Pirate alumni. The more he researched the Honors program, the more East Carolina appealed to him because of the endless opportunities, Bryson said.
Newly graduated nursing major Teresa Hupp said she graduated debt free and was able to buy a car because of the scholars program. She said having the opportunity to be debt free was gratifying because she knows many students with loans. Hupp said members within the program are supportive of each other.
"Looking back it creates like a for sure family foundation, a very strong sense of community, opportunity and is just a bunch of faculty and students that care a lot for each other," Hupp said. "It helped a lot with mentorship and then it helped mold me to want to be a mentor as well, to others."
According to the email, the program requires students to take a trip abroad. Bryson said he was a part of a Guatemala nursing initiative trip with Hupp and he continues to do research with the trip organizer.