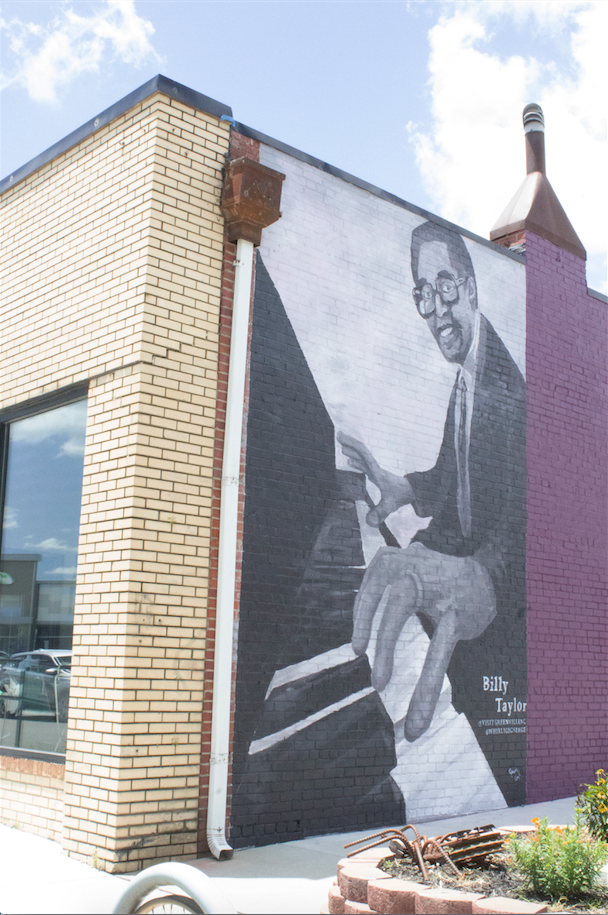 During Jazz Appreciation Month, East Carolina University School of Music (SOM) will be hosting the Billy Taylor Jazz Festival at AJ Fletcher Hall in room B110 on April 17 through April 22 at 8 p.m. featuring Jazz Ensemble B, Benny Green playing the piano and Sean Jones playing the trumpet.
Tucker Sanders, graduate jazz music performance major, said for the festival, there will not be any performances or events going on during April 18 or April 20 of that week. He said for the festival, Jazz Ensemble B will be performing on a different day than Jazz Ensemble A, which is April 19. He said during the festival, the guest artists Benny Green and Sean Jones will come to contribute and perform as well as mentor the music and jazz majors at ECU.
"They (guest artists) get to come and give mentorships and have clinics and they play with our ensembles," Sanders said. "Getting the chance to play with these people and learn from these people is a really great opportunity."
Sanders said he will be the drummer for Jazz Ensemble A for their performance that will be held on April 22 during the festival. He said although the festival officially begins on April 17, the weekend before there will be a total of six performances, two on April 15 and four on April 16, featuring the Jazz Ensembles at ECU.
In preparation for the festival, Sanders said the bands begin practice two weeks before April. He said Jazz Ensemble A has to meet three times weekly for three hours to practice. He said he is proud of all of the music majors contributing to the festival due to their hard work and he knows they'll do really well for their performances.
"A part of what we do is to entertain for sure, and it is definitely going to be entertaining as an audience member. Even if you don't know anything about music, everyone, music is a universal language and so there's definitely something for everyone on the program," Sanders said.
Chris Puckett, music graduate student said the importance of the festival is in the name itself as it continues Dr. Billy Taylor's legacy. He said Taylor is an example of a musician that was able to get out of Greenville, NC and expand their talents and explore music in different locations.
Puckett said working with the guest artists with a high status always has a front-level of professionalism. He said for the concert, he's excited to be given the opportunity to perform with guest artist Benny Green, as he's been listening to his records for several years in his time of study. He said the concert will also be a good opportunity for non-Jazz music majors and faculty members because they'll be able to indulge in the work of the Jazz side in the SOM.
"I really want to give it my all and really focus on making music with my peers. That's what I am hoping to do with this upcoming concert and being able to work with Benny Green," Puckett said.
Alonso Torres, first tenor in Jazz Ensemble A, said for the festival he will contribute by playing tenor in the Billy Taylor Combo, a small group of the top musicians in the Jazz Program at ECU.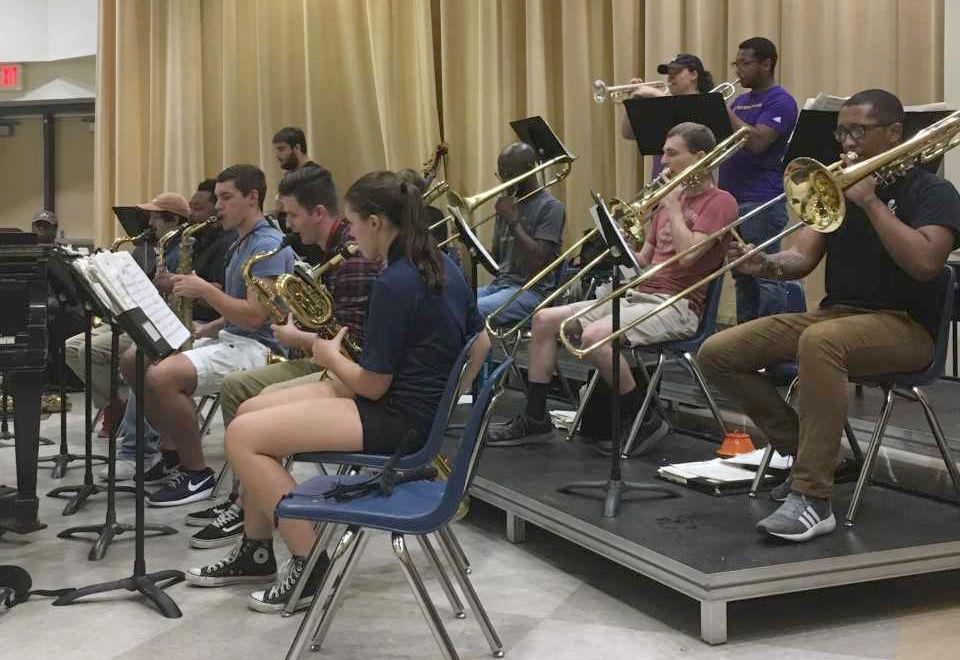 Torres said during the week of the festival, there will be a combination of older musicians and newer musicians playing together in Greenville. He said a challenge was trying to get both sets of musicians to play together in unity. He said instead of playing the music individually, the goal was to get the musicians to feel the music collectively during the performances.
"This whole month of Jazz Appreciation is being able to combine the efforts of old and new musicians that came out of North Carolina and putting it on a stage for the community of Greenville to hear," Torres said.