More than 1,000 students, staff and faculty at East Carolina University participated in the 27th Polar Bear Plunge on Jan. 19. and jumped into ice cold water at the Eakin Student Recreation Center (ESRC).
Jenny Gregory, Center Recreation & Wellness senior assistant and director of communications, said the Polar Bear Plunge is an annual tradition to celebrate the ESCR's birthday. She said the event's major attraction is jumping into the facility's outdoor pool into icy cold water.
"The event was a great success,"Gregory said. "We had a total of 1,106 jumpers this year, which is awesome. We also had a total of 1,622 students, staff and faculty coming into the building to participate in either the student organization fair or other activities we provided."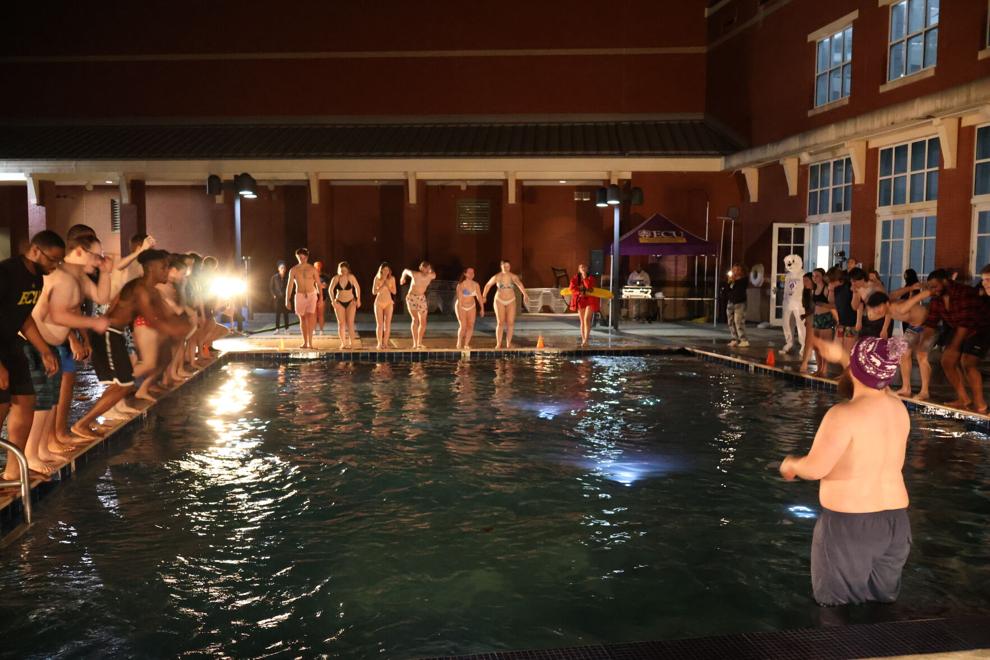 Gregory said other opportunities to be involved in the Polar Bear Plunge included various trivia and card games. Free food and a birthday cake, she said, were given out as well.
Compared to campus participation in 2022, Gregory said, more people took advantage of the event this year.
"Last year, around 800 students jumped into the outdoor pool," Gregory said. "There were around 300 more jumpers this year. It was great because people didn't only come for the jump but also to stick around. A lot more people were interacting with one another."
After taking part in the tradition, Gregory said, each student received a T-shirt for their bravery. She said many students collect the T-shirts throughout their college years and keep them for the memory.
Like in years before, Gregory said the first jump of the evening was dedicated for special guests from the university called 'VIPs.'
"Some of our VIPs were the Student Government Association President Ryan Bonnett, Interim Dean for the Honors College Todd Fraley and Director for Disability Support Services Stephen Gray," Gregroy said. "Stephen actually has been our Papa Bear for 25 years, being a huge part of the tradition. This year he decided it would be his very last time jumping, which makes us all a little sad."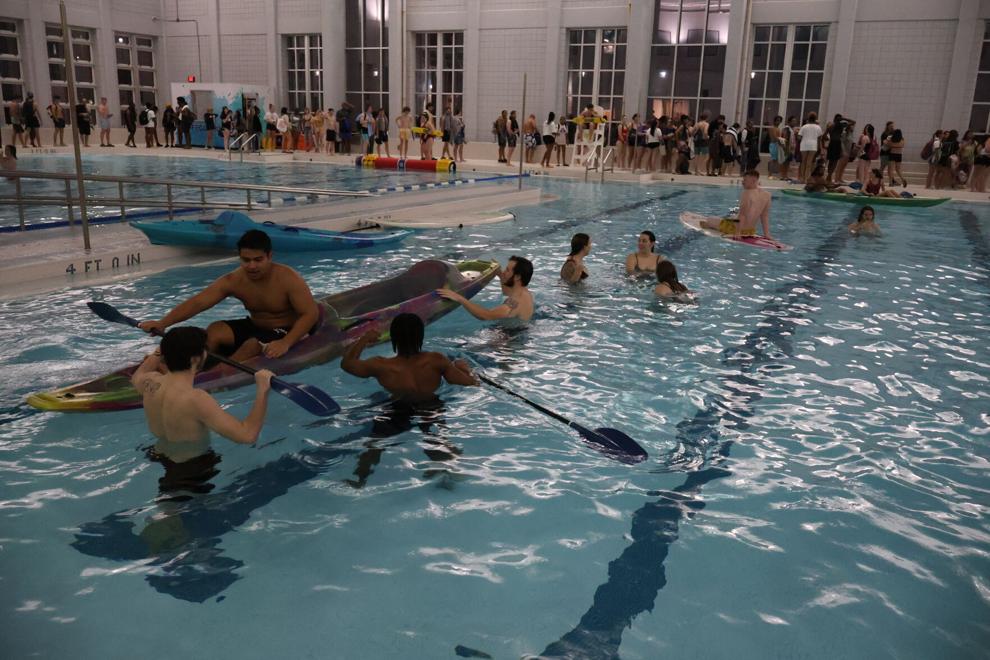 The next Polar Bear Plunge, Gregory said, will be hosted on the third Thursday of January in 2024.
Felicity Booth, a junior child life major, said she has enjoyed the polar plunge tradition for many years and this year experienced it with a friend.
"When my dad used to live in New Jersey, we would do an ice jump every year together," Booth said. "It's been a fun memory to look back to, which is also the reason why I've been part of this ECU tradition since freshman year."
Booth said she went to the event with her friend Kristy Lou, a junior neuroscience major, and they took the winter dive together.
Lou said it was her first time doing the jump since she has been at ECU. She said she wanted to try it because of the adrenaline and thrill.
The two asked a girl who was by herself if she wanted to jump with them in a group, Lou said.
"When we were in line, there was a girl all by herself," Lou said. "We didn't want her to be alone so we asked her to jump with us. We held hands and jumped in together. We don't even know her name! But it was so much fun sharing this experience with her."
Thomas Hoffman, a sophomore undecided major, said he jumped in the water with the men's swim team.
Doing the jump together as a team was the swim team president's idea, Thomas Hoffman said. He said it was his second time being at the Polar Bear Plunge.
"Even though not everybody was able to come, it's always fun to do this tradition with the team," Hoffman said. "The cold water wasn't as bad as last year, since it was freezing cold outside then. I enjoy doing it and am looking forward to doing it again next January."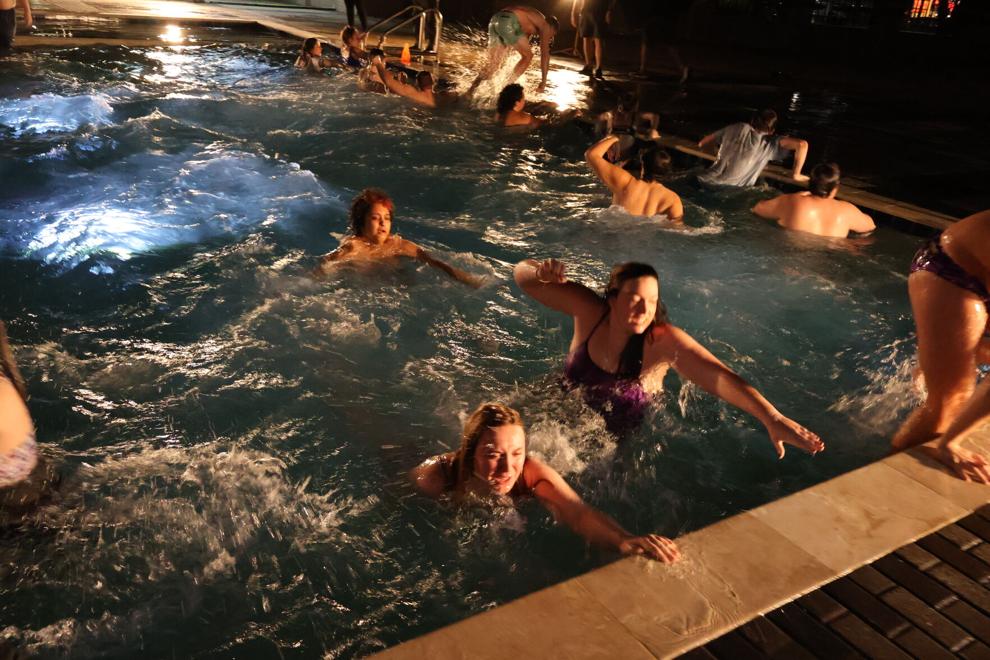 Trace Fernandez, freshman entrepreneurship major, said he jumped in with the swim team as well.
Fernandez said it was his first time being a part of the swim team's and ECU's tradition. He said he had a feeling of hesitation right before he took the spring into the water.
"Right before I had to jump in, I asked myself if I really wanted to do it," Fernandez said. "Now looking back, it was super exciting and kind of cool. Even though being hit by the cold water really sucked. I'm happy I took that leap of faith."