Members of the East Carolina University community have raised concerns about student compliance to COVID-19 safety protocols and the possible effect noncompliance could have as there is a rise in COVID-19 case numbers across campus and Pitt County.
Chair of the Faculty and fall 2021 planning team member Purificación Martínez said she has heard many concerns from faculty for almost two weeks, including emails and photographs that demonstrate student mask misusage on campus. She said she has personally seen examples of this throughout ECU corridors between classes, though she hasn't had any issues within the classroom.
"I think that the university should push for more aggressive messaging regarding vaccination," Martínez said. "I think strong social media presses, special campaigns to sign to increase vaccination, making it very public where vaccination is available is important."
Faculty members have utilized measures such as seating charts, Martínez said, as well as other procedures recommended by the fall 2021 planning team. She said as of Sept. 1, there have been instances of clusters within classrooms where faculty members had to temporarily move their courses online. Faculty members should be a model for student behavior, Martínez said, and as cases continue to increase, faculty will continue to be flexible for in-person instruction.
Martínez said due to the increase of case numbers on campus, university officials will begin to refine campus COVID-19 procedures and will make any updated information public for the ECU community. Mask usage helps minimize the spread of COVID-19, she said, but vaccines are the most effective at prevention and should be encouraged campus wide. 
As of Sept. 7, there are 234 ECU students and employees confirmed as positive for COVID-19, according to the ECU Public COVID Dashboard. 
"The main concern is we wholeheartedly agree of the fact that being face-to-face is the best learning for the students and for the faculty," Martínez said. "Faculty are so excited to be back in the classroom. So, that is precisely what we need to do. We need to protect that environment and eliminate as many events or actions as possible that will increase the risk (of COVID-19)."
Vice Chancellor for Student Affairs Virginia Hardy said the university looks at campus case numbers daily and uses this data to reassess current protocols. Frequent communication to remind students of protocols is one university tactic, Hardy said, as well as frequent contact tracing. She said the university has increased reinforcement on campus, though students will need to take personal responsibility regarding off campus activities and large gatherings.
The Office of Student Rights and Responsibilities addresses student behavior on an individual basis, Hardy said, and violations must be accumulative before students are given consequences. She said as the university continues to refine COVID-19 protocols and information will be publicized to the ECU community regarding any changes.
The university will continue to take actions to mitigate cases as needed, Hardy said, including an increase in surveillance testing, a switch from saliva tests to polymerase chain reaction (PCR) tests and to-go options in the dining halls.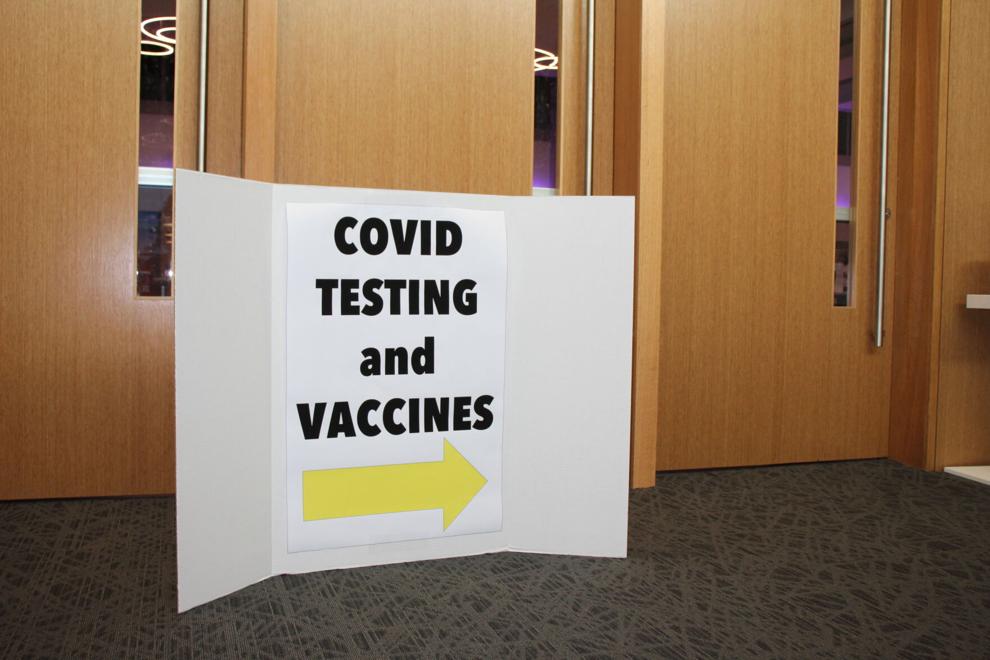 "We all, I believe, are responsible for each other. We are our brother's and our sister's keepers in this thing," Hardy said. "I believe part of my responsibility is to make this place safe for the people around me. So that means I need to wear my mask and abide by the community expectations and community standards.
Cindy Elmore, a professor in ECU's School of Communication, said she and other faculty members have noticed noncompliance throughout campus. Though students have followed protocols within her classroom and others throughout her building, Elmore said she notices noncompliance specifically in student activity buildings such as the ECU Eakin Student Recreation Center.
Mask misusage is one of the primary concerns for her and other faculty, Elmore said, and she has made her concerns known to officials throughout the Eakin Student Recreation Center. She said although mask usage is required throughout the buildings on campus, there is little enforcement of the mandate. Student compliance on campus has a major effect on the Greenville, North Carolina, community, Elmore said, and Vidant Health's increase in Intensive Care Unit numbers is an example of this.
"To me, as an institution that teaches and values science, we have to model the science," Elmore said. "We have to do that. We have to be the institution in town, even if nobody else in town does it, we have to be the institution that applies the science to mitigate a pandemic. Otherwise, what are we?"