Concerns within the East Carolina University community have surfaced over an anonymously made racist Yik Yak post made in an effort to potentially link Theta Chi fraternity to a possible racist rush party promotion.
The Yik Yak post contained a promotion of a rush party hosted by Theta Chi in the midst of fraternity recruitment week at ECU on Aug. 27. Potential new members and girls were invited but "no blacks" were allowed, according to the post. The post followed with the contact information of Theta Chi member Austin Hunter for an invite. 
Screenshots of the posts were shared on various social media apps such as Twitter. Some ECU community members expressed their disappointment at ECU while others stated they were not shocked at the post.
After the post gained social media attention, Theta Chi posted on its Instagram story on Aug. 29 which said it had been anonymously associated with "inappropriate and blasphemous behavior" posted on Yik Yak. The Instagram story said the fraternity upholds and respects its principle of diversity and does not condone action supporting hate.
"Our brotherhood is built on unity," Theta Chi's Instagram story said. "We stand as one against any form of racism and would never associate ourselves with anything that goes against those morals."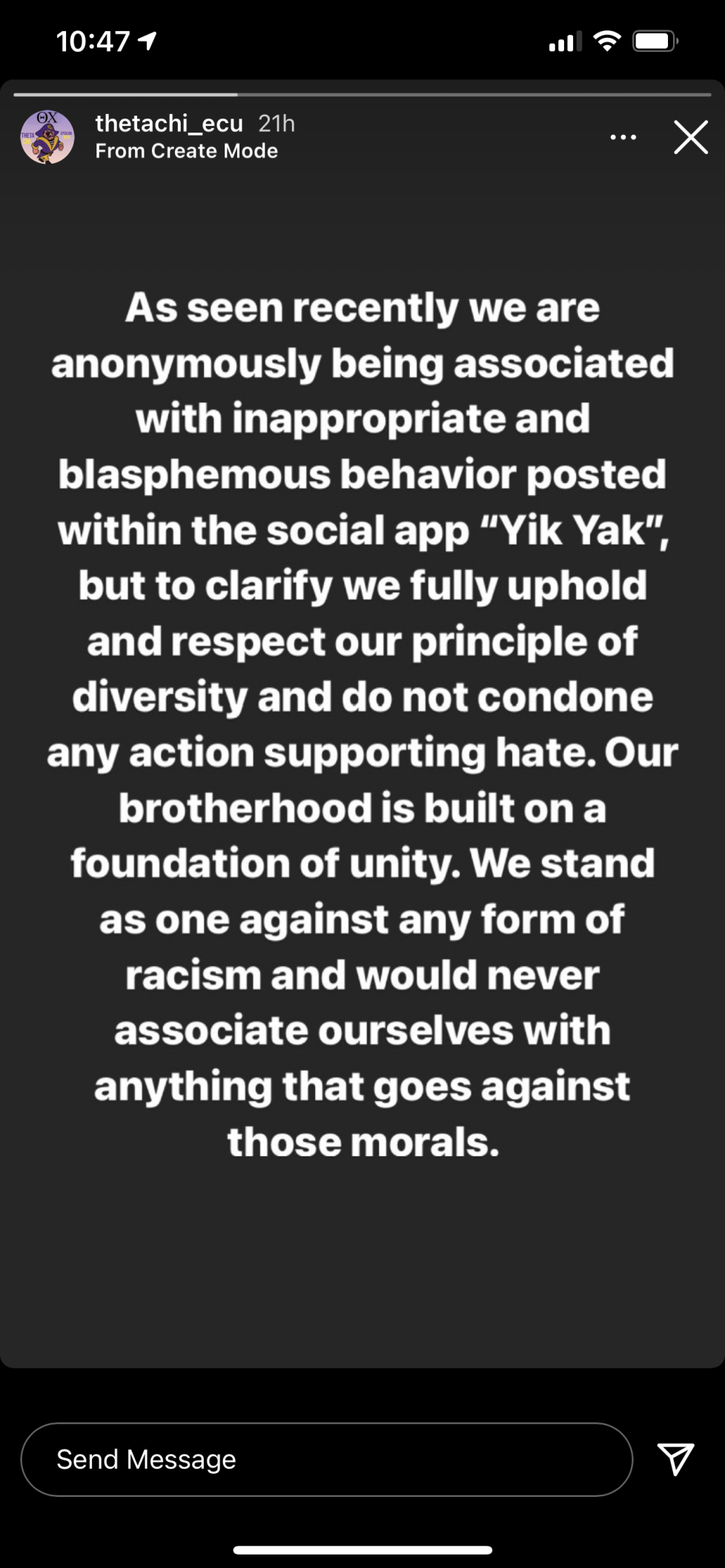 Director of Student Engagement John Mountz, said in an email statement that the Student Engagement office had received concerns regarding the Yik Yak post. He said the office has informed the appropriate campus offices and is responding in accordance to the university policies.
"Posts like this are unacceptable and we remain committed to providing a welcoming and inclusive community for everyone at ECU," Mountz said.
As of date of publication Hunter has not returned comment about the Yik Yak post.