The Greenville Noon Rotary opened its fourth annual Greenville Noon Rotary Field with a Field of Honor event at the Greenville Town Common on Sept. 10 to honor local and personal heroes in remembrance of the 9/11 attacks.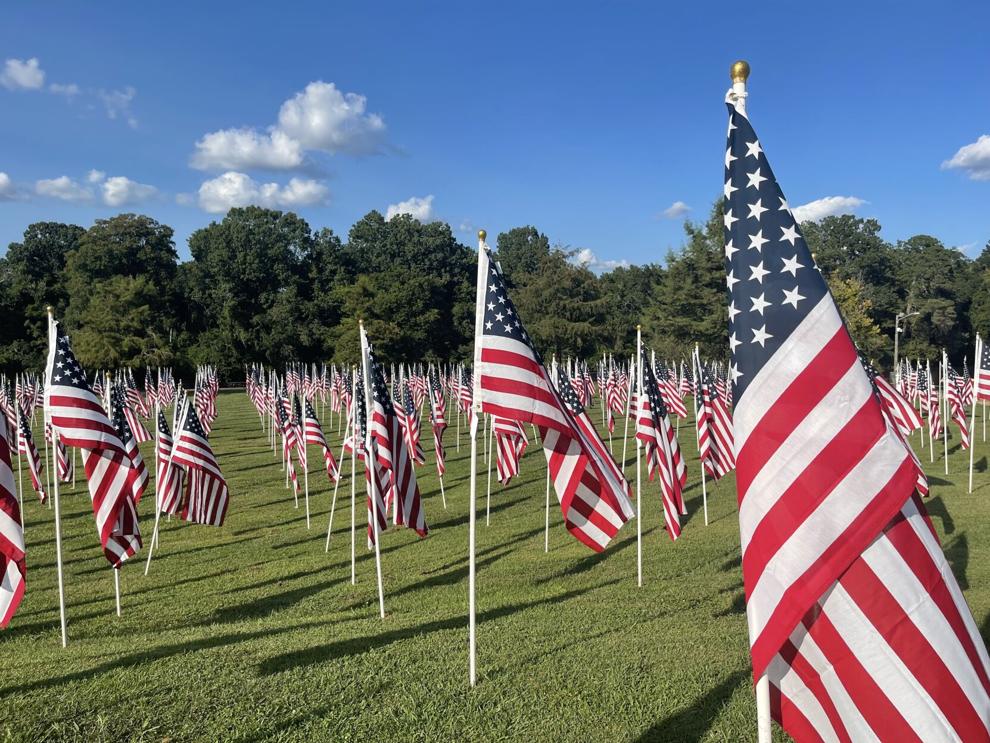 Assistant Director for Discovery and Technology Services at Joyner Library and Rotary Club member Amanda McLellan, said the Greenville Noon Rotary Field itself is not specifically for 9/11, because it is usually a dedication for local heroes, but it coincides this year with its remembrance. McLellan said this is the fourth year the Rotary Club has done the Field of Honor and took several months of planning. The field will be open until Nov. 13.
"This pandemic has proven time and time again that not all superheros wear capes. They are parents, teachers, police officers, frontline workers, hospital support staff. They are the backbone of our community and this field is for them," McLellan said. 
McLellan said the Rotary Club has been an active part of the Greenville, North Carolina, community with its mission to improve the lives of people by volunteering and raising money for the community. In 2020, the Rotary Club was able to give over $10,000 to different community organizations due to the Field of Honor. 
McLellan said this Sept. 11 marks the 20th anniversary of the attacks and the day that changed the world. She said almost everyone remembers where they were when 9/11 took place and the Field of Honor is also for those who lost their lives on that day.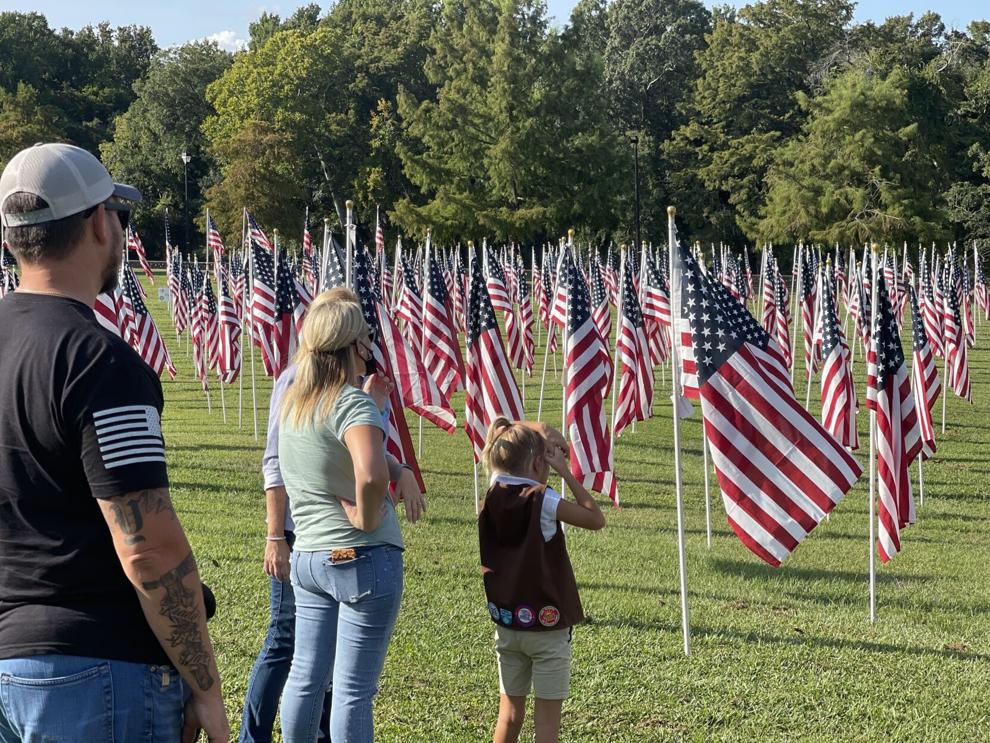 "It (Sept. 11, 2001) was a day of tragedy. It changed the world in so many ways. And so not just the lives lost, but how those changes are impacting things still today," McLellan said.
Individuals were able to purchase a flag for $35 and dedication tags were placed on the field with the flags that were purchased before Sept. 3. McLellan said the Rotary Club will continue to update dedications every two weeks, so it's not too late to purchase a flag.
Gaston Nsongolo, chaplain of Pastoral Care at Vidant Medical Center, shared a prayer during the Field of Honor event and said it's good to come together to celebrate the gift of everyone. He said people have been blessed in different ways through diversity and talents.
"We have to recognize all those men and women, young and old, what truly makes this country of ours, the best and the greatest," Nsongolo. 
Mayor P.J. Connelly said each flag on the field represents a hero in someone's life. He said this year is more special because of the 20th anniversary of the 9/11 attacks. 
Connelly said everyone has stories of where they were at moments during Sept. 11, 2001. He said people should remember the days after the tragedy where everyone put aside their differences and realize that they are all Americans. 
"I hope this display that we see here today reminds us not only of our heroes but also reminds us of the American spirit to help one another, no matter what. And that we live in the greatest nation on Earth," Connelly said.