Arriving on the back of a East Carolina University Facilities Services truck with an ECU Police Department (ECU PD) escort, the pirate statue returned to its home on Nov. 17 after undergoing repairs due to its vandalism on Oct. 3.
Members of the ECU community gathered around the site of the statue at noon where they awaited its arrival from the Jenkins Building, where it had been housed and repaired by technicians in the ECU School of Art and Design. Students began chanting "PeeDee" and the "purple and gold" cheer with anticipation of the statue's return. As the statue approached the ceremony, ECU PD played "Purple Haze" by Jimi Hendrix over a megaphone. 
After the statue was placed by ECU Facilities Services, ECU Student Government Association President Chandler Ward said through a megaphone to attendees that he was excited to have the pirate statue back on campus. He said the memorial service ECU students held for the statue following its vandalism is the meaning of Pirate pride.
"This project took a little over 35 hours to complete. He got a new sword carved over here. You'll notice PeeDee has a little bit of additional bling. Got some earrings now, really excited about that," Ward said.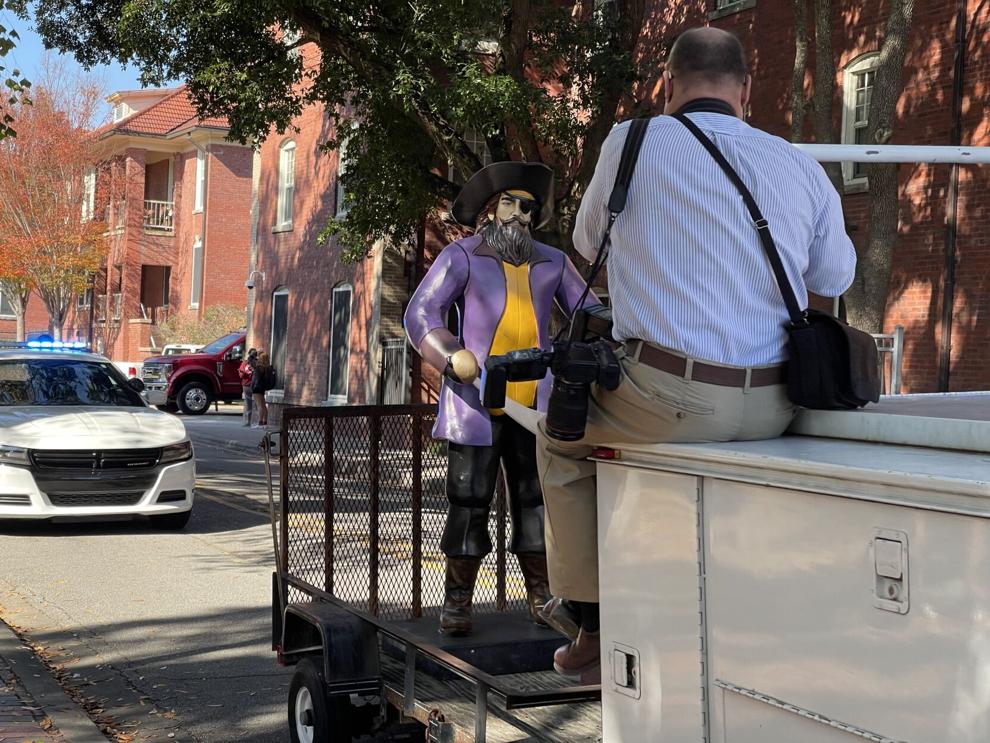 Samuel Sewall, a sophomore business administration major, said he was honored to attend the statue's return. He said he had the opportunity to take pictures with the statue before its vandalism and it was a great thing ECU has done to fix it and return it to campus. 
"I was here the night that we (ECU students) had the vigil and it was one of my first real like, ECU pride moments, I think, to see everybody come together. So you know, I had to be here (at the statue ceremony)," Sewall said. 
Lauren Berger, senior child life major, said she thought it was cool to witness the statue being escorted by ECU PD down Faculty Way. She enjoyed listening to cheers from students who gathered around during the ceremony.
Berger said she wished she had attended the memorial for the statue but she enjoyed how ECU shared its excitement for the statue's return just as much as the students did because the statue symbolized the ECU community coming together.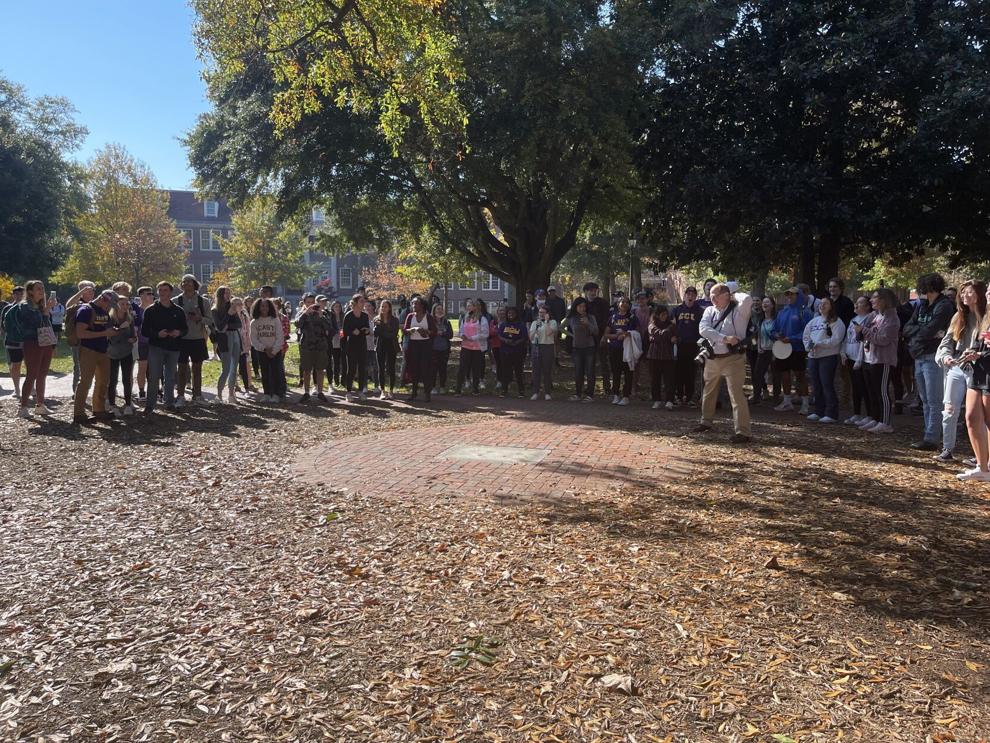 "I like that they (ECU) made it a big deal because I feel like he (the statue) represents something that brings ECU together and everybody takes the pictures here. Kind of like a landmark," Berger said.