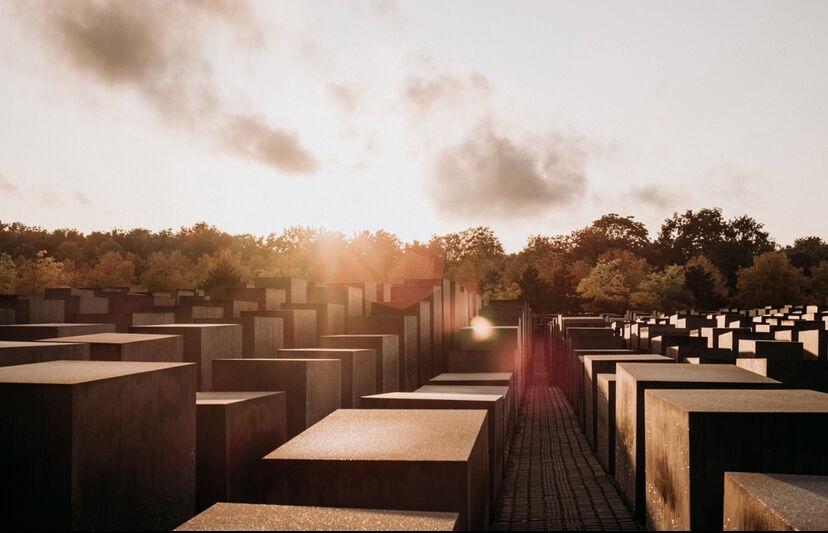 In honor of Holocaust survivors and victims, the East Carolina University School of Music (SoM) is hosting a Holocaust remembrance event at the A.J. Fletcher Recital Hall for International Holocaust Remembrance Day on Jan. 27.
Director of the School of Music Christopher Ulffers said the event will include a musical performance by SoM Professor and cello player Emanuel Gruber, as well as a narration by Assistant Professor Rebecca Simon.
"This is a concert that is held every January the 27th," Ulffers said. "I think 2018 was the first time we did this, and it's become a really poignant tradition."
Ulffers said the program will alternate between cello pieces played by Gruber and readings performed by Simon.
The Holocaust Remembrance event will be completely free and open to all students, Ulffers said. He said the event will also be streamed online for students that cannot attend in person.
"It (the performance) has really become a way for the School of Music and East Carolina University to commemorate Holocaust Remembrance Day," Ulffers said.
The organizer of the event, Gruber, is an Israeli immigrant and has performed in the Holocaust remembrance event each year it has been held, Ulffers said.
Gruber said the program will focus on the diaries and letters written by Etty Hillesum, a Dutch woman who was killed in Auschwitz concentration camp.
Hillesum's writings will be read during the narrations of the event, Gruber said. Within the last two years of her life, Gruber said Hillesum underwent a religious awakening and wrote about it in her diaries. As the Nazis began to occupy Poland, she did not attempt to flee because she wanted to provide hope to the people around her during the Nazi invasion, Gruber said.
"She (Hillesum) said that everything is based on love, and it was our only source to overcome this dark period in human history," Gruber said.
Hate is still a large issue in the world for Jewish people and other marginalized groups, Gruber said. He said it is important to have demonstrations like the Holocaust Remembrance Day performance at ECU to remind viewers of what hateful ideologies and rhetoric can lead to.
Gruber said many of the pieces he will be playing were written by influential composers who lived through the Holocaust. One of these composers was a German man named Paul Hindemith, Gruber said, and he has become one of the most influential composers of the twentieth century. Hindemith was very popular and successful in Germany, but Gruber said his music was banned because he was too closely associated with other Jewish musicians.
"He (Hindemith) immigrated to the (United) States because of the Nazis, and he wrote a sonata for cello solo, and I am choosing a movement from the sonata," Gruber said. "It has elements that give support to the narrative of the program."
Junior information and computer technology major Souvik Roychowdhury said the Holocaust was uniquely devastating in how quickly and efficiently the mass killing was carried out. More than 10 million people including Jews and non-Jews may have been killed in the genocide, Roychowdhury said.
It is important to remember the conditions that led to the catastrophe, Roychowdhury said. Hateful and violent rhetoric is still a danger to everyone today, Roychowdhury said.
"It is important to educate people about the Holocaust so we can prevent a breakdown in democracy as it happened in Weimar Germany which led to the rise of Adolf Hitler," Roychowdhury said.
Holocaust remembrance and education may also quell the persistence of hate crimes against Jews in the modern day, Roychowdhury said. Anti-semitic tropes and conspiracy theories should be thoroughly debunked in history classes, Roychowdhury said.
Current American education has not been sufficient in teaching the facts about the Holocaust, Roychowdhury said. One-semester history classes alone are not able to cover the fine details of what took place, Roychowdhury said.
"The history of World War II is often rushed through," Roychowdhury said. "It is studied more in-depth in Germany today, and I want to see similar education here."