Growing up, nearly every child had a four-legged friend running around the house and saying goodbye to our pet as we left for college was heartbreaking. However, while owning a dog as a college student may seem like a difficult decision, with the right preparation, a man's best friend can quickly become your favorite roommate.
Whether you're the average student or part time, owning a dog can provide multiple physical and mental health benefits. Michele Whaley, the Animal Shelter Director at Pitt County Animal Shelter, said though it might be cliché, no matter what kind of day you've had, your dog will always be excited to see you.
"You know what they are always happy to see you, if you're having a crappy day they give unconditional love you know they totally accept you for what you are," Whaley said.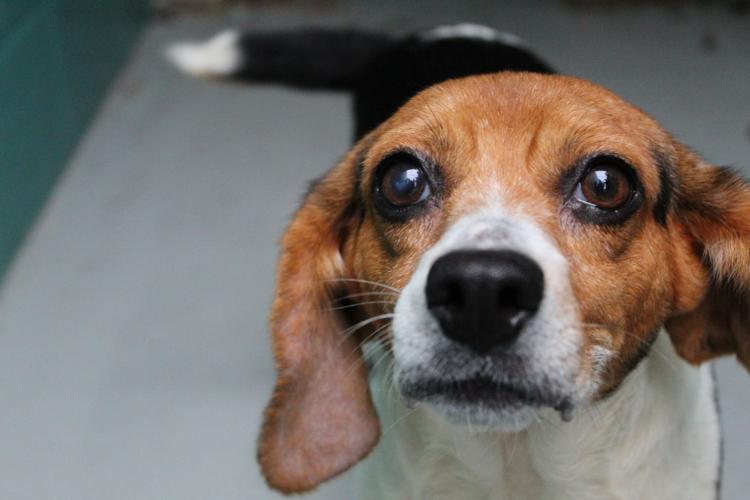 Besides cheering their owners up on a daily basis, Whaley said dogs have the ability to help those dealing with mental illnesses, including disorders such as anxiety and depression.
Additionally, The Mental Health Foundation found during research studies any pet is beneficial to help eliminate stress. As a college student, the trend may be to binge drink on a night out to take your mind off the stressful week, but in reality the answer may be something as simple as a trip to the dog park.
"A pet can be a great source of comfort, companionship and motivation for their owners. In many ways, pets can help us to live mentally healthier lives," according to the Mental Health Foundation.
Whaley also added dogs have the ability to get their owner up and moving. This can benefit not only their owners physical health, but can require those facing an emotional block to interact with the rest of the world.
"Obviously I think for whatever age group, it does show to help with stress and anxiety, you know the research is out there that pets help" Whaley said. "People that suffer from depression may get into those points where they want to hide away and then that animal forces them to interact and forces them to engage so I think it helps a lot for people who may have some mental battles."
A few ECU students have already taken advantage of the benefits of owning a dog while at college, such as senior public health major Mackenzie Wrench and her emotional support dog, Cash.
Wrench said she adopted Cash from a local shelter with hopes to have him registered as an emotional support animal. Once she completed the process, she said Cash has become more than just her dog, he has become her best friend during her time spent at ECU.
"It's almost like having a best friend 24/7, but you can talk to them and they don't argue back with you," Wrench said. "They're the best cuddle buddy and I've noticed whenever you get really stressed out he (Cash) can sense it and so he'll go and come up on your lap and give you kisses."
As mentioned before, owning a dog can also improve physical as well as mental health. Most dogs require a constant energy reliever, and sitting in the house or apartment all day just won't cut it.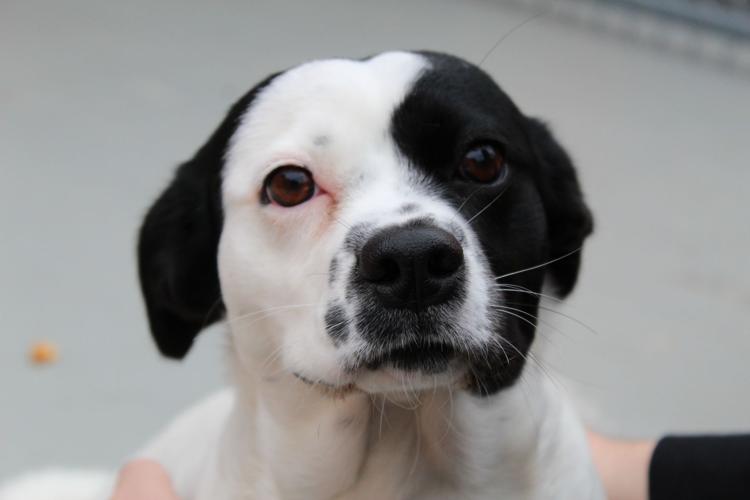 Daisha Moore, a sophomore psychology major and business administration minor at ECU, realized she was looking for something to fill up the free time that she had and knew a dog was the perfect companion to keep busy, but also to keep her company.
"A dog also keeps you active," Moore said. "Since I've owned a dog, I have gone to the dog park every day just because I know he enjoys it."
However, before making the trip to your local shelter to adopt your new best friend, community engagement coordinator at Humane Society of Eastern Carolina, Sarah Sherrill encourages college students to think about how the dogs life will be in the long run when adopted.
"Definitely do your research, I know it's so easy when you see that cute little puppy to be like, 'Oh my gosh I want it,' but you have to think about everything, not just in that moment," Sherrill said.
Though the current house or apartment you live in now may be pet friendly, four or five years from now after graduation you might not be able to take your dog with you to the location of your dream job, according to Sherrill.
Students also need to keep in mind the expenises behind owning a dog, including vet bills, medication, food and emergency situations that may require going outside their normal budget.
"Heartworm and flea, that's about 30 dollars a month and then you have to think of food or any kind of emergency bill," Sherrill said.
Additionally, Whaley commented on the student living situation in Pitt County and how not every complex offers an affordable pet fee. She said though a lot of animals that are strays or rescues come into Pitt County Animal Shelter, volunteers are often surprised to learn how many animals come from owner surrenders.
"What surprises people is, they think they're all strays, but they're shocked once they come and start getting more involved with us how many are owner surrenders," Whaley said.
Before adopting a pet, students should always check with their housing office to make sure animals are allowed and the fees required when owning one. Without proper preparation, any animal could end up back in a shelter.
From a long day at class to receiving that not-so-great exam grade, owning a dog while in college can not only provide mental and emotional support to students, but can help form a lifelong friendship you'll always come home to. With the right preparation, shelter numbers can decrease and East Carolina students can live a happy and healthier lifestyle.